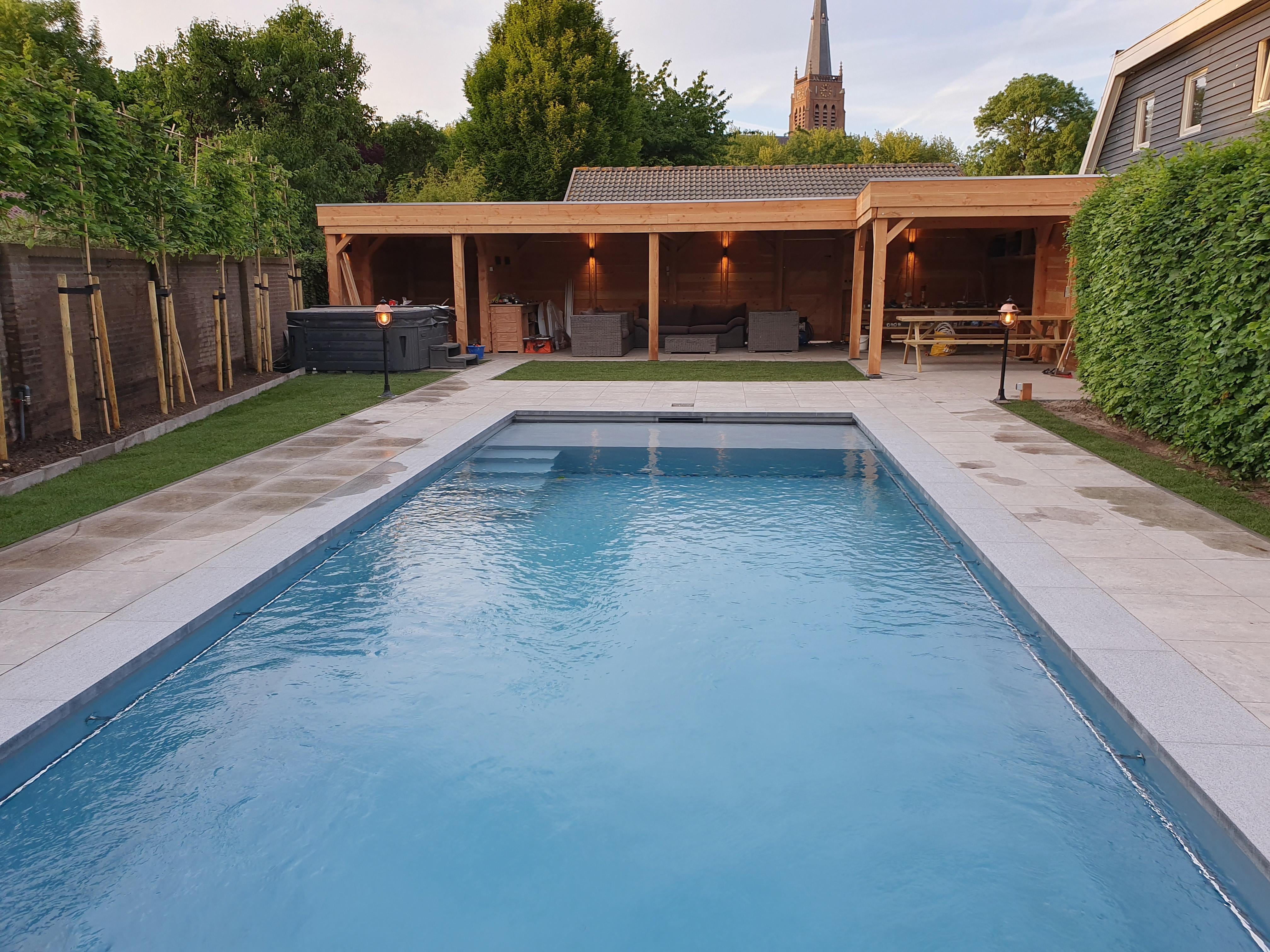 Our guests are able to use the heated pool (10x4 meters / 13x32 feet) at a low additional cost, during openings season. This includes the whole pool area with large porch (60m2), additional bathroom.
For exclusive group bookings the use of the pool is included during in the price during opening hours.
The pool will have an automatic safety shutter and the whole pool area is fenced. Children wont be able to go to the pool area without consent of parents.
The pool is shared with the owners.
The Jacuzzi is for private use only.
Opening hours for guests during from 17th of April 2020 until end of September 2020 are from 10am until 5.30pm and 8.30pm untill 10pm. Between 8.30pm and 10pm we specifically ask guests to be quiet in and around the pool area.
Please take notice of rules_swimming_pool_1_.pdf
We have chosen not to include the cost for the use of the pool area and pool in the roomprice. Not everyone wishes to make use of it, weather can be really bad, and not everyone swims every day (longer stays). This way we can keep the prices low for everyone, yet the pool and pool area is accessible for everyone who wishes to enjoy it.
Costs are €10 per room per day (occupied by 2 people). Are you staying with 3 or 4 persons in a room, then costs are €13 or € 16 respectively per day. Payment will be done in cash, unless prebooked. A discount applies for longer stays.
The costs are per day, regardless how long you make use of the pool area during opening hours as described above.